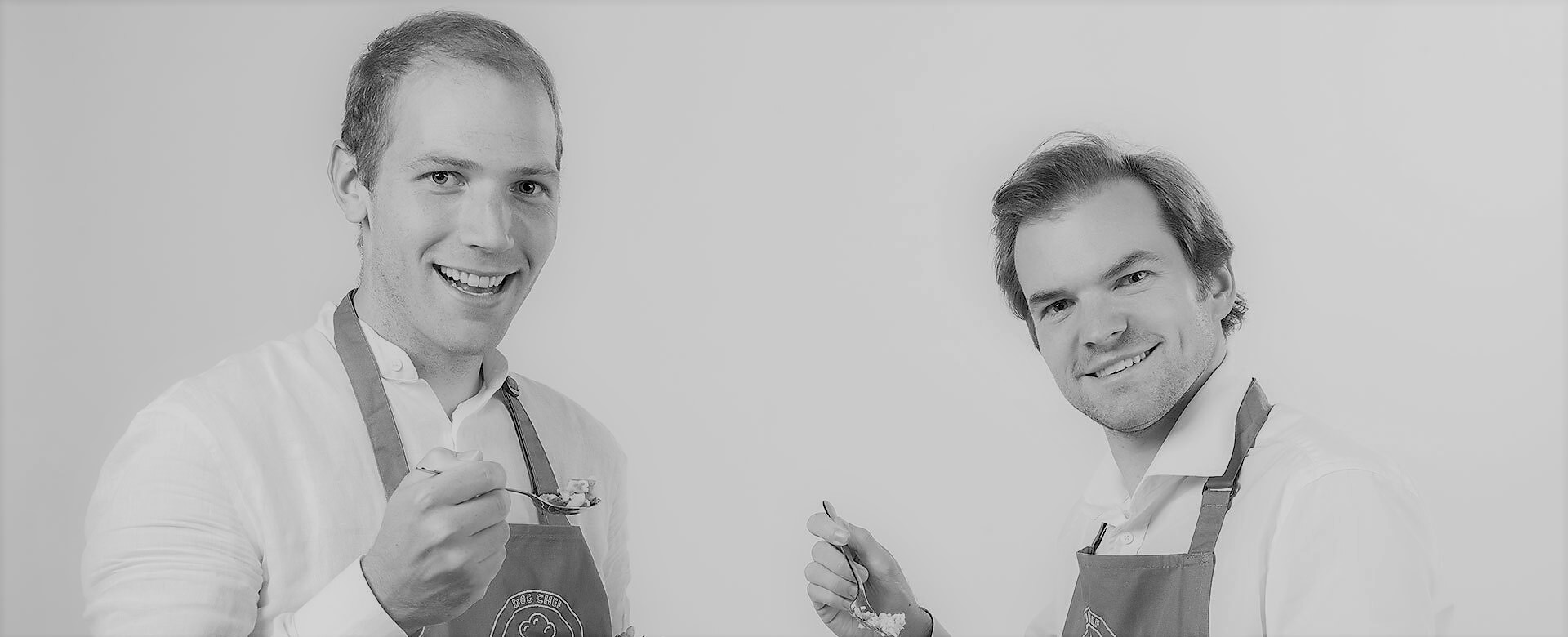 Dog Chef cooks balanced & customized fresh meals for Dogs delivered at home with a subscription model
Sector
Pet Food
Overzicht
Dog Chef is revolutionizing the pet food market by offering a new way of feeding dogs. We believe that food should be natural & healthy and that is why we cook only with quality ingredients (real pieces of meat, vegetables & carbs) that are fit for human consumption. To increase convenience the meals are customized based on the dog's profile and delivered fresh at home.
Alexandre Cardon & Alexis d'Oultremont
Alexis and Alex have known each other for a long time. Before starting Dog Chef, they have co-founded another start-up named Qustomer which they sold to ING and was renamed Joyn. Alexis has a law background, but has always been a passionate coder and at Dog Chef is responsible for IT & digital marketing. Alex is a commercial engineer and is responsible at Dog Chef for sales, clients, production & logistics.